The Bopology Chicago Wedding Band Plan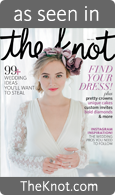 Summary: It combines a seasoned professional swing band with a DJ and is designed both for the bride and groom who know what type of music they want and have a Wedding Music Playlist in mind or for those who want an actual Chicago Wedding DJ who handles the DJ Music start to finish. It's up to you.
The plan: To provide a live band earlier in the Wedding Reception (90-120 minutes) and finish with an Ipod or iPad amplified through a professional sound system. The low cost of this event is far less than keeping the band all 6 hours and offers each musical genre (Illinois Wedding Band or the Illinois Wedding DJ) the chance to exemplify their individual benefits. How?
The Idea: The Bopology sound emphasizes the classic and standard swing tunes that fits best earlier in the evening. By the later sets, the professional sound system (Soundcraft multi channel mixer, two 3-way Makie 1530 powered speakers) gives your Ipod playlist and music the punch and power of an Illinois DJ … but without all the talking.
The Benefit: A Chicago swing, jazz and rat-pack wedding band combined with Ipod recorded music offers the most bang-for-your-buck. Your wedding is different and your guests will be "blown-away." Bopology provides outstanding listening music (they perform numerous annual concerts) with a swing and jazz style ideal for an elegant dinner as well as the first 60-90 minutes of dancing. The Ipod or Illinois Wedding DJ, takes over with seamless integrity and the party continues.
Chicago Illinois and Wisconsin Bands (groups of musicians who perform together often in an organized system) typically play one style of music most authentically. For example, it's hard for the same band to replicate accurately "Fly me to the Moon" and Madonna's "Like a Virgin" at a live performance. This is not a knock on the Chicago wedding bands that attempt it; rather different instrumentations, specialized equipment, digital effects created in the studio etc…make it difficult. Not only that, some songs are so popular that covering them is often dissatisfying because people like the original as it is. (ex: YMCA, Dancin' Queen)
The Bopology Chicago Wedding Plan (band and Ipod) permits each entertainment method to fit where it belongs. Earlier in the evening, live music is elegant during dinner, classy and romantic during the first dance and the styles that Grandma and Grandpa (who tend to depart sooner) enjoy. Later in the evening, the punch and grind of dance music (fog machine and disco ball available for rental -- your choice) take over and your Ipod selections continue uninterrupted for a well-balanced musical entertainment plan. And it doesn't break-the-budget.
f course, if requested, we will assist in selecting Ipod music as well or put together the playlist to eliminate the effort from the Bride and Groom. After all, this is your party.